Season-Changing Home Maintenance Tips
By KRISTEN WEIDA, REALTOR®
As Realtors, we often see minor home condition problems that, if left unchecked, end up costing homeowners a fortune to repair. Part 1 of our two-part series highlights some of the most commonly neglected, but easy to do maintenance tasks.  With summer fast approaching here are 4 things you'll want to do to keep your home happy and healthy.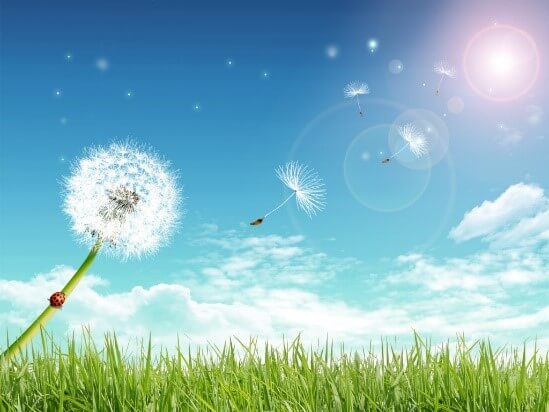 Check and power wash your deck: After an unusually wet Bloomington spring, you need to schedule time to power wash your deck, patio space and fences. As dirt and mildew accumulate over the winter, you need the heat of summer to be able to maintain it. If you wait until the fall, you'll run out of good weather.First, check your deck thoroughly to ensure there's no damage or rotting.  Also, check if it needs to be re-sealed. If you don't own the right equipment, consider sharing the cost to rent professional quality equipment with a friend or family member to get the job done right.  MacAllister Rentals in Bloomington is a great source.
Clean out your dryer vent: Aside from an increased risk of fire, a clogged vent can cause a 'laundry list' of problems including mold growth,. If you don't want to tackle this job yourself, hire a professional. We found two local companies that can help: Jenson Brothers and Dryer Vent Wizard of Bloomington
Bathroom drains and calking: Nobody likes to clean drains, but the cost down the road can be  significant if not attended to. Just pull out the drain mechanism and, if necessary, clean it with a drain stick. Then pour some bleach down the drain and flush with water.  As for caulking, make this a routine home maintenance priority. Inexpensive caulking can prevent costly avoidable leaks and damage in and around tubs, showers, and vanities. Bloomington Hardware offers a link to True Value's online Project Library you can explore to learn more about home maintenance.
Check and clean your gutters: You may not realize that something small – like a clogged gutter – could have a big impact on your home. Unfortunately, they can wreak havoc on your home – causing foundation damage, mold and basement flooding. Stagnant water can cause damage to the fascia boards behind the gutters and the shingles of your roof.
Bonus Idea
We love this idea! Every year the Arden Place Neighborhood Association in Bloomington hosts an Annual Spring Clean Up. They rent a dumpster for a weekend and a chipper for a few hours. There's an exchange of reusable items, and brush and tree limbs collected from residents' yards supply wood chips for neighborhood gardens. It's a great way to get to know your neighbors and clean up for the season