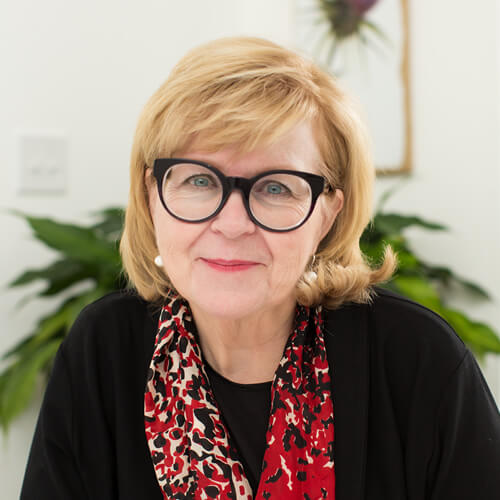 Meet Trish
Long-time Bloomington, IN resident TRISH STERLING is an award-winning, licensed broker with the state of Indiana.  She opened Sterling Real Estate, Incorporated in 2007 to offer a transparent, client-focused service alternative for home buyers and sellers in the greater Bloomington area. The freedom to place her clients' best interests first is a privilege afforded by her firm's independence.
With more than 30 years' experience in the business, Trish is an extraordinary problem solver, respected for her ability to interpret meaningful real estate data. She is a  Realtor® with her finger squarely on the pulse of the local market. She understands the nuances of local neighborhoods and keeps tabs on under-the-radar red flags that might conflict with her clients' financial interests.
That's why she continually ranks as one of Bloomington's most trusted REALTORS. And why she was named the 2017 REALTOR of the Year by over 450 peers/members of the Bloomington Board of Realtors representing Monroe, Greene, and Owen Counties. She also was awarded the 2016 Small Company of the Year by the Greater Bloomington Chamber of Commerce.
Admired by clients and peers for her high ethical standards and do-whatever-it-takes attitude, Trish tackles the challenges that inevitably accompany real estate transactions with competence, confidence and genuine consideration for her clients.  Her professionalism, creative marketing skills and responsive dedication to meeting clients' needs all contribute to an exceptionally positive client experience as measured by the number of unsolicited 5-star reviews she earns every year.
Trish expanded her company's footprint in 2019 to capitalize on her successful approach. Hand-chosen sales representatives who share her high standards and clients-first commitment are making Sterling Real Estate one of the most admired real estate companies in the region.
She has attained both the Certified Residential Specialist (CRS) and Graduate Realtors Institute (GRI) designations, earned by professionals who have completed advanced training and demonstrated outstanding professional achievement in residential real estate. Initially licensed as a real estate agent in San Francisco in 1989, she has extensive residential, investment and commercial real estate experience. Trish completed a Bachelor's Degree at Mount St. Mary's University in Los Angeles, CA and received a Master's in Business Administration from the University of San Francisco.  She is the proud parent of two Indiana University alumni.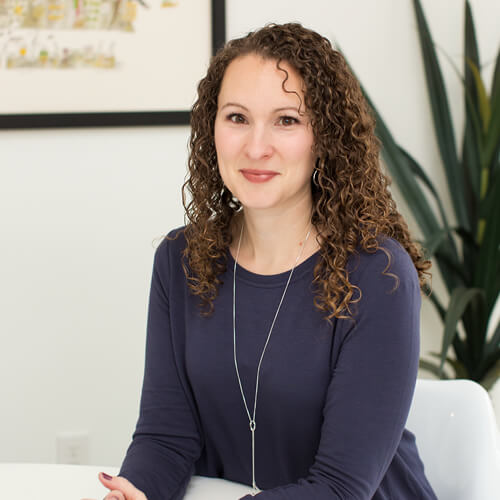 Meet Sally
Born in Ohio, Sally Baird was raised in Fishers, IN, north of Indianapolis. She recalls with pride her first job as a teenager in a real estate office. There, Sally was introduced to the intricacies of real estate, observing and learning from the firm's top real estate professionals. Little did she know that years later she would rank among the most respected REALTORS® in the greater Bloomington area.
A licensed REALTOR since 2002, Sally is a proud graduate of Indiana University, where she completed an undergraduate degree in education – a fitting background, she believes, for the instructive work she often does with first-time homebuyers.
Prior to joining Sterling Real Estate in 2019, Sally owned her own real estate business for 10 years, specializing in residential real estate. She is passionate about offering the highest level of service to buyers and sellers. Her natural curiosity drives her to listen and learn about her clients' real estate challenges. Sally is empathetic and dependable and admired most for her integrity as a confidante and advocate for her clients.
An active professional, Sally is a graduate of the Indiana Realtor Leadership Academy, a member of the Network of Independent Brokers and the Bloomington Board of REALTORS® leadership. She currently serves as President of the Bloomington Multiple Listing Service (MLS). She also is actively involved with the Community Giving  and Orientation Committees, is on the organization's Strategic Planning Task Force and serves on the Indiana State Grievance and Professional Standards committee. S
Sally was chosen by the Bloomington Board of Realtors® as the 2020 Realtor® of the Year.  More than 450 Realtor® members serving Monroe, Owen and Greene Counties celebrate the accomplishments of one of their own each year who personify the best qualities in a real estate professional.
Sally lives in Bloomington with her husband Joseph, a faculty member with Indiana University's Kelley School of Business, and their four children who range in age from 7 to 13. When she's not working – or volunteering at her children's' school, her church as a youth group director, or as an advocate with the Monroe County Chapter of CASA – she's exploring family-fun activities like movie night or games, baking or cooking. If there's any extra time in her busy schedule, you'll find her reading any of the two or three books she has on her nightstand.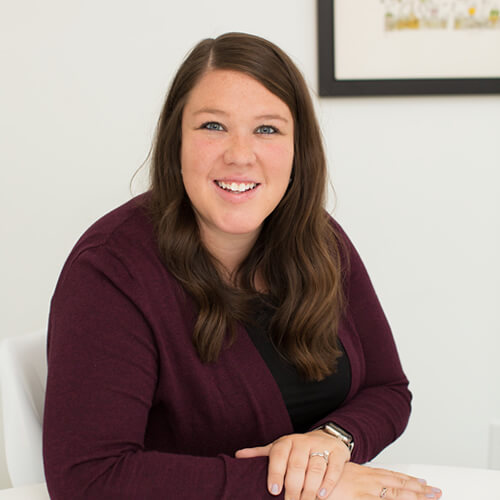 Heather Groves

REALTOR® / Office Manager
Meet Heather
Born and raised near Bloomington IN, Heather Groves' early exposure to the real estate profession may have inspired her success. The granddaughter of a long-respected Bloomington realtor, she has fond memories of visiting her grandmother's listings and helping shore up her marketing materials.  She also acquired broad knowledge of the construction trade at her first office job working with her father, a commercial contractor.
Heather joined Sterling Real Estate, Inc. in 2015 and became a licensed REALTOR soon after. Her strong organization, communication and inter-personal skills, along with her community involvement, have contributed to her accomplishments. In 2019, she was promoted to Office Manager overseeing a broad range of administrative and promotional duties. In addition to supervising sales agents, Heather is responsible for event planning, coordinating the company's advertising and open houses, as well as managing budgets, office equipment and supplies. She also keeps close tabs on the firm's property listings, and sales reports.
An active professional, Heather is a member of the Network of Independent Brokers, the Bloomington Board of REALTORS®, and the MLS Board, where she has been an avid supporter of the group's digital initiatives. She also is an active member of the Bloomington Boys & Girls Clubs' Auxiliary, the largest single-entity donor to the Bloomington clubs, providing volunteer and fund-raising activities to benefit children. She serves as the Secretary and Co-Chair of its Strawberry Shortcake Festival for 2019 and 2020.
Heather received a Bachelor of Science degree in Human Resources and Public Health from Indiana University. She honed her organization and time- management skills – essential in the real estate field – as a student fundraiser and lead hiring coordinator for Indiana University Foundation Telefund, juggling work and school obligations. She also served as Treasurer for the IU Human Resources Association.
One of Bloomington's most faithful ambassadors, Heather delights in sharing all the beautiful, unique properties her hometown has to offer and working with a diverse clientele. She and her husband Keegan are avid IU Athletics supporters and take pleasure in spending time with family and friends. They especially enjoy being near the water, exploring local venues and taking adventure-filled weekend trips.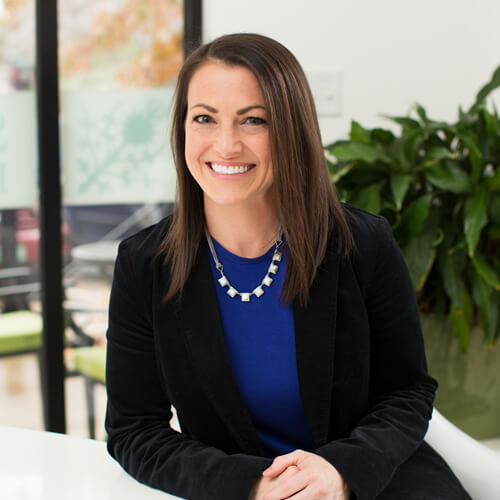 Meet Kelly
A native North Carolinian and the daughter of a home builder and an interior designer, Kelly Murray was destined, it seems, to pursue a professional career in real estate.
Kelly was first licensed as a real estate agent in North Carolina in 2005. When she moved to Bloomington 10 years later, she joined a local real estate firm and obtained her Indiana real estate license in 2016. She joined Sterling Real Estate in 2019 as a REALTOR®  and is a member of the Bloomington Board of REALTORS®, and a new member of the Network of Independent Brokers of Bloomington.
Bloomington's competitive housing market, and its diverse community and housing choices – from old to new, traditional to contemporary, and fixer-uppers to move-in-ready – make Kelly's job all the more exciting. She is passionate about real estate, and her familiarity with the building trade gives her clients a valuable advantage. She often shares insights with her residential home-buying clients about home construction, condition and design. She also provides beneficial counsel to her clients who are selling their homes, ensuring that their property stands out from the crowd.
Kelly graduated from Wake Forest University in 2007 with a B.A. in Communications. She is a member of the Ladies Auxiliary to the Boys & Girls Clubs of Bloomington, and is the co-chair of the organization's Annual Auction. Since moving to Bloomington in 2015,  Kelly has become an avid Indiana University Athletics supporter where her husband, Mike, serves as the Assistant Coach for the Hoosier's Men's Tennis team. They welcomed their first child, Mae, in 2020.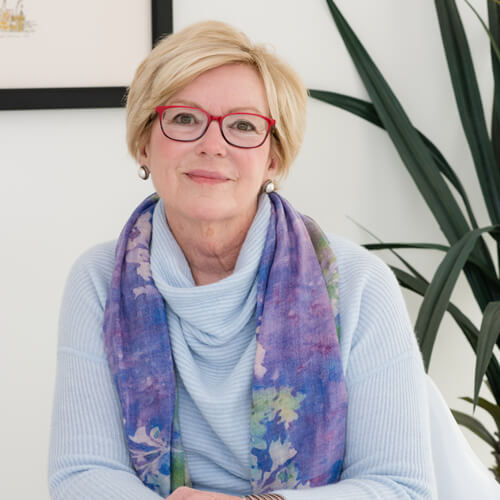 Mary Anne Sterling

Marketing Manager
Meet Mary Anne
Following a 20-year corporate career leading the marketing/distribution efforts for investment/mutual fund organizations, Mary Anne established Marketink, Inc. in 1998 as a boutique marketing agency serving the financial services industry.
Mary Anne specializes in translating complex ideas and content into accessible, engaging and response- oriented content for sales organizations and consumers. She joined Sterling Real Estate in 2018, providing a range of marketing and communications services, encompassing the full range of planning, positioning, messaging, packaging, and promotion activities for traditional and new media.
Prior to launching Marketink she was associated with the leading provider of global investment services supporting more than 70 fund complexes as Senior Vice President of Marketing and Distribution Services.  Previously, she helped establish and directed the marketing efforts of one of the nation's first and most successful bank-affiliated broker/dealers where she helped build a retail mutual fund start-up that surpassed $1 billion in assets in three years. She also served as Director of Marketing Communications for the West's largest and most prestigious brokerage and investment banking firm, the now defunct Bateman Eichler, Hill Richards in Los Angeles.  She is a frequent contributor to trade and business publications and a speaker at industry conferences.
Mary Anne received a Master's degree in Journalism from the University of Southern California and a Bachelor's degree from Mount St. Mary's University in Los Angeles, which was enhanced by a one-year study abroad program at the Universidad de Madrid, in Spain.