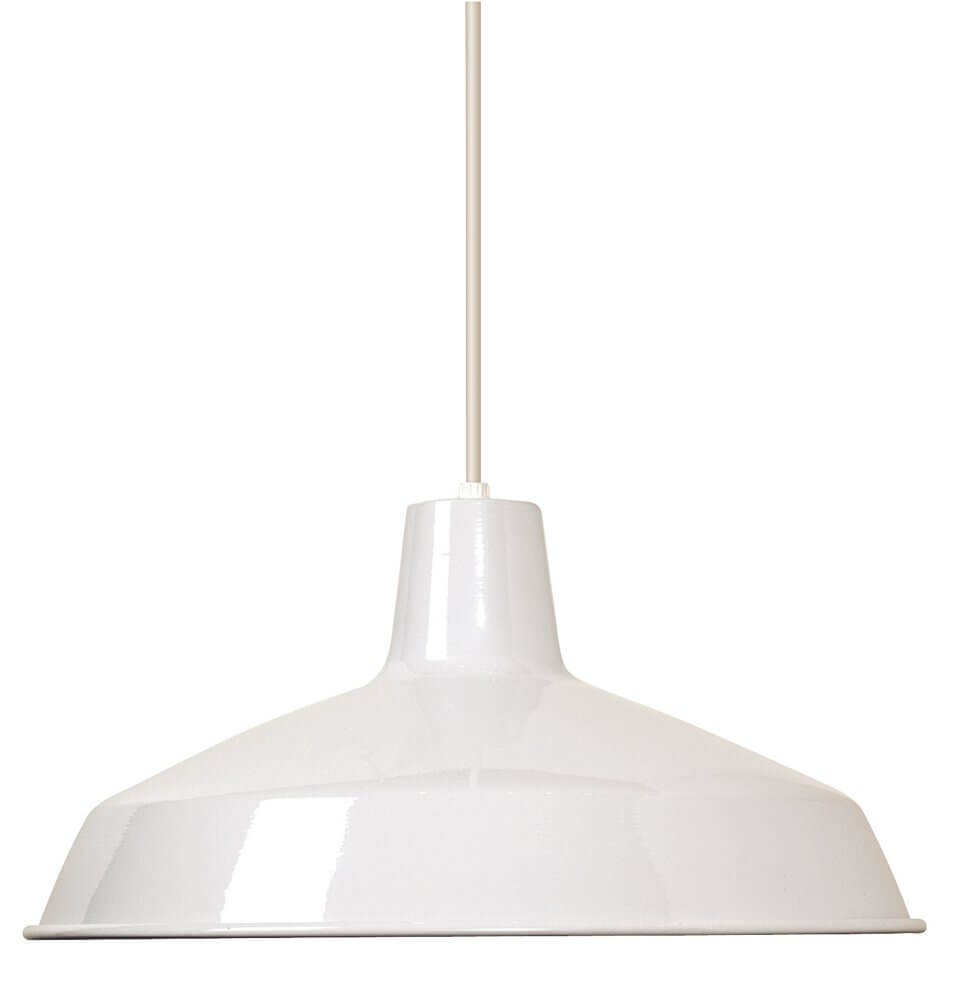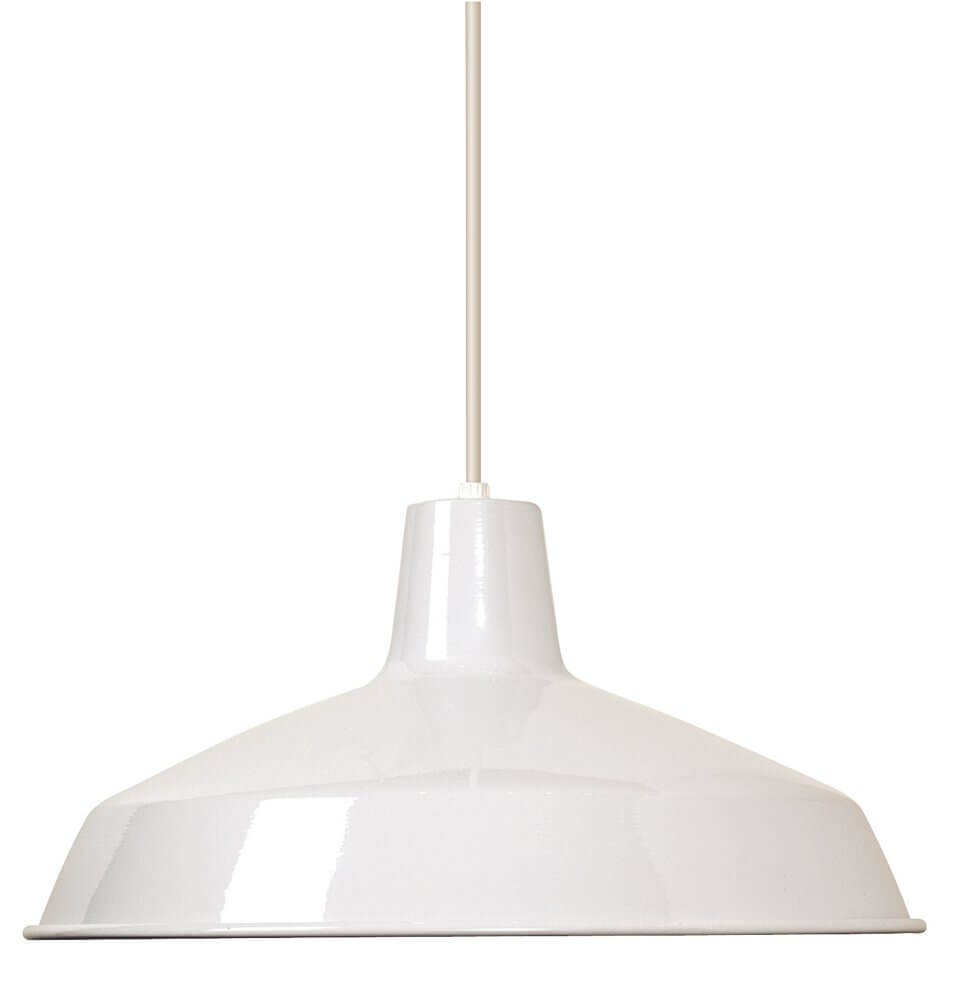 By Trish Sterling
I love my office space. It's everything I had hoped it would be – it's professional and practical, bright and fresh.  So many clients, friends and associates have complimented me on the space that I thought I'd share a little background about the design.
Just like the TV design shows, I started with an inspiration: an industrial light fixture my dad gave me that hung in his shop. He was a commercial electrical contractor in our hometown of Phoenix, AZ. He's been gone for 30 years, but I think of him as my muse.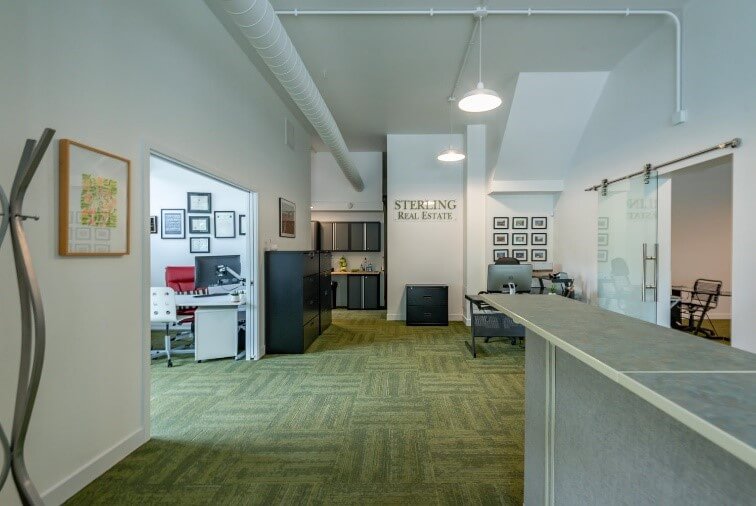 We moved in to 509 E. Hillside Drive #101 five years ago.  After consulting with an interior designer, I felt confident enough to move ahead with what I'd envisioned.  I was on a tight budget and had to be creative.
The color scheme was easy – I chose variations of the green from the thistle in my logo (another nod to my dad and our Scottish heritage), and bright white. I have lived long enough to know that my personal aesthetic (a word I learned on "Project Runway") is anchored in all things modern.  The industrial theme was carried throughout the space, including the exposed ceilings and grey metal garage lockers and cabinets we transformed into a kitchenette.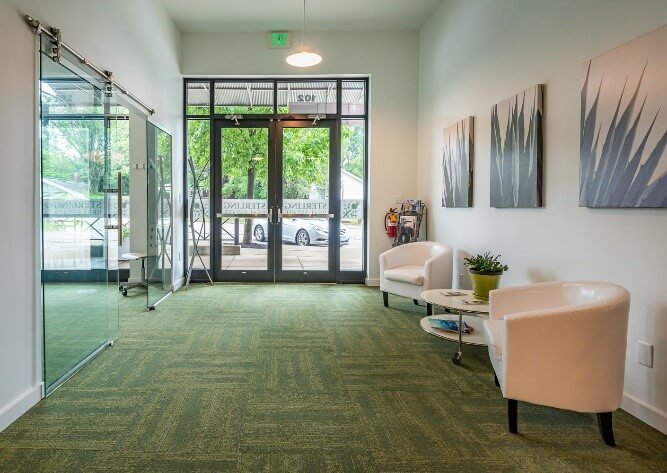 I chose carpet tiles, knowing that they were durable and easy to install maintain. I bought local when I could, and bought everything else for my office online: carpet, desks, conference table, chairs, light fixtures. I returned a lot of things, too. Oops.
We more than doubled the space in late 2018 in anticipation of the company's expansion.  I knew I could easily continue the same look and feel in the adjacent space.  I worked with the contractor, Chad Casey, owner of Casey Construction Group.  We created a large opening to adjacent space and he tracked down glass sliding doors (barn doors) that would keep the space open and let the light in.
About the Art
I love and need to be surrounded by art.  I wanted the space to feel more like a gallery than a typical office. Most of the original art in our office was created by talented clients, family and friends or purchased from the Stone Belt Art Studio – including a large multi-media piece in our reception area.
Next time you're in the neighborhood, stop in and say hi.