House hunting or selling? We're adjusting to life in the coronavirus era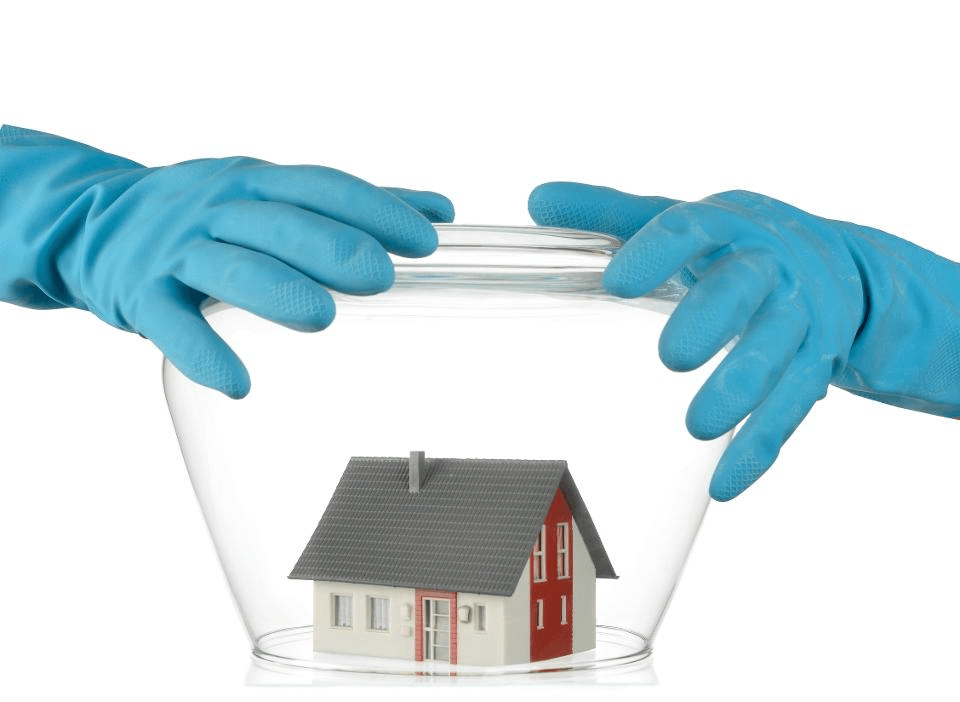 The coronavirus pandemic has changed life and work across the U.S. and beyond.  Since March, home has a new meaning; it's our office; our children's classrooms and playground; our gym; and restaurant. Sterling Real Estate is open for business but the safety of our associates and our clients is priority #1. To that end, we've established a few guidelines for home buyers and sellers: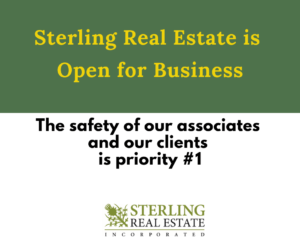 For
B
uyers
We are happy to show you available properties in the greater Bloomington area. In addition to video tours on our website, we offer pre-recorded and real-time video walk-throughs.
If sellers permit showings, we will meet you at the property wearing our masks and practicing social distancing . We'll open the door, provide booties and masks, and remain outside while you tour the house. In-person tours are limited to no more than two people at a time.
The silver lining for buyers
Historically low interest rates increase your buying power
Fewer people in the market means less competition when making offers
Sellers may be more flexible on pricing and timing
For Sellers
Springtime, traditionally, is the best time to sell a home. Despite the current environment, we are helping motivated sellers move forward. Because of COVID-19, we are adapting our services to the changing real estate environment.
Sterling Real Estate is happy to meet with you, following safety measures to discuss the listing process. We'll prepare a Comparative Market Analysis to help you understand the current market dynamics.
We'll do a walk-through of your home; take measurements; discuss the improvements you've made; and professionally photograph your home. Then we'll be prepared to suggest a price range to market your home, as well as the cost associated with selling your home.
We'll take advantage of the latest technology to show your home through 3D and virtual tours as well as live or prerecorded video walk-throughs. With your approval, we will monitor and limit all physical showings to no more than two people at a time, practicing social distancing with masks and booties.
As always, feel free to reach out if you have any questions at
(812) 333-1966!